Are you serious about nursing?
IT'S ALL ABOUT TAKING THE FIRST STEP!
Empowering Those Called to Step Forward
Experienced Instructors

MORE THAT 11 YEAR SERVING OUR COMMUNITY
Bilingual Classes

ENGLISH AND SPANISH
Convenient Schedule

MORNING, EVENING AND WEEKEND CLASSES
Job Placement

JOB IS GUARANTEED!
We Hold 98% Passing Rate on CNA Testing

STATE EXAM IS DONE HERE AT THE SCHOOL. RESULTS ARE GIVEN THE SAME DAY
FREE Tutoring

NO ONE IS LEFT BEHIND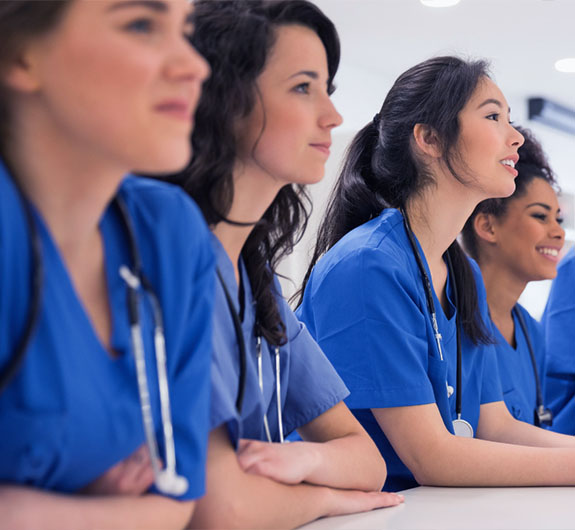 Certified Nursing Assistant - CNA
St. Jude Nursing School has graduated hundreds of CNAs since 2009, we are considered one of the best CNA Nursing Schools in Los Angeles County according to our local newspaper "Daily News" Once you finish our CNA Program in 5 weeks, you could be comfortably situated in a new, exciting,rewarding career working as a Certified Nursing Assistant (CNA). St. Jude Nursing School can help make it happen.
Certified Home Health Aide - CHHA
Increase your employment opportunities by starting a career as a Certified Home Health Aide (CHHA). Many home health and hospice agencies require HHA certification for job placement. A HHA certificate will enable you to work with clients at their own homes, you will work the days that you want and the hours that you need. You are in charge of your schedule. Theory classes will be held in the classroom and clinical hours will be at the contracted training facilities and laboratory.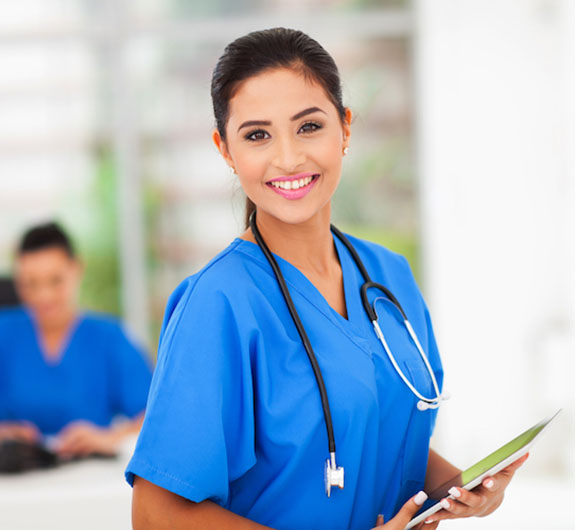 Restorative Nursing Assistant - RNA
The RNA assists Physical, Occupational and Speech Therapists and works under the supervision of nurses to provide restorative care to clients in hospitals, rehabilitation units, and Long term care facilities.
Continuing Education Units - CEU's
We are approved by the California Department of Public Health to provide Continuing Education hours for certified nursing assistants (CNA) and Home Health Aides in the State of California. CNA's are required to accumulate 48 hours of in-service training/continuing education hours during each certification period (2 Years). A minimum of twelve (12) of the forty-eight (48) hours shall be completed in each year of the two (2) year certification period. CHHAs are required to complete 24 hours of CEUs during each certification period, in which 12 hours must be completed every year.
This course is for Healthcare providers who required CPR card such as Doctors, physician assistants, nurses (RN, LVN, CNA's) EMT's, medical/dental assistants, respiratory therapists, and whoever has contact with patients.
SAVE TIME, SAVE MONEY, SAVE A LIFE.
Director of Staff Development - DSD
The DSD course will provide participants with training and certification to work as Staff Developers / Instructors The DSD Certification training comes with 24 hours CEUs included approved by the BRN and provide information about Title 22, infection control, adult learning, patient rights, etc.
Intravenous Therapy - IV Therapy
IV Therapy course will provide participants with training and certification in the techniques required to start an IV infusion as withdrawal of blood for testing. The course provides information on fluid and electrolyte balance, puncture techniques, management and care of the site (both pre and post insertion), anatomy and physiology, and Universal Precautions.
Monitor technicians are responsible for monitoring and recording crucial electrical data from the heart. Our EKG monitor technician course is designed for the in-hospital monitor technician. The course can be taken by Registered Nurses, and other Nurses and monitor techs.
" I really recommended this place, professional instructors, really love the weekends classes!!! "
" School is awesome. Teacher is fun. Staff are helpful and engaging. Will help you learn and pass the board. "