Certified Home Health Aide (CHHA)
Do you know what the average pay for home health aides? Hourly aides get paid from $18 to $24, depending on your experience.
"Job growth in this field is among the top in any category and is expected to continue rapidly".
Overall the Home Health Aide program is an excellent step forward for CNA's who want to advance their career.
Certified Home Health Aide Traning Program - 40 hours
A 40-hour supplemental theory and clinical traning course program which helps prepare the Nurse Assistant Student or CNA become a Certified Home Health Aide. Theory classes will be held in the classroom and clinical hours will be at the contracted training facilities and laboratory.

There is no reciprocity granted for HHA's. One may not work as a certified HHA until he/she is cleared for criminal convictions and received an HHA certificate. The School is an eligible CA Traning Provider, but does not offer any other Federal and State Financial Aid.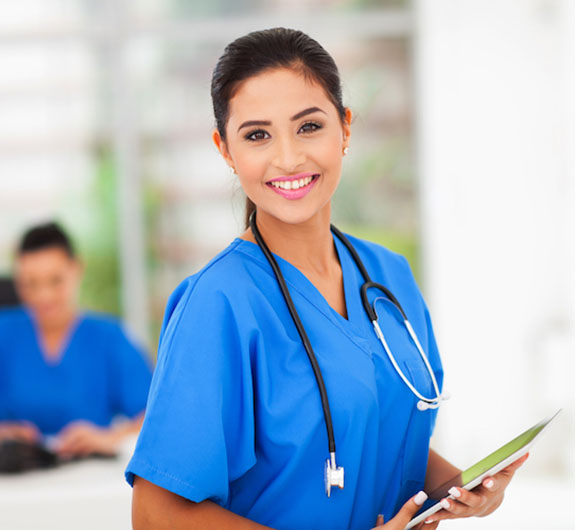 Restorative Nursing Assistant (RNA)
The RNA (Restorative Nursing Assistant) program at St. Jude Nursing School provides CNA's (Certified Nursing Assistants) the knowledge and skills to advance their career in long-term care. Students will learn how to assist patients to reach their maximum mobility potential, range of motion, ambulation, transferring techniques, activities of daily living (ADL) restorative feeding programs, and documentation. You can also use the 8 hours of RNA program as part of the Continuing Education Units (CEU's) for the renewal of your CNA or CHHA certificate.
Home health aides can find inmediate positions in Home Health agencies, Hospice Agencies and private duty.